TikTok star Randy Gonzalez tragically dies of cancer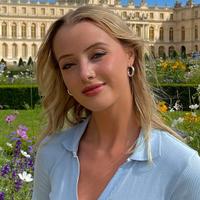 Beloved Enkyboys father-son TikTok duo Randy Gonzalez has passed away tragically at the age of 35. to TMZ. Here's what we know so far.
article continues below ad
Randy Gonzalez shared his colon cancer diagnosis in April 2022.
In April 2022, Gonzalez revealed on social media that he had been diagnosed with Stage IV colon cancer, which had spread to his liver. He used his platform to provide updates on his condition and treatment. He was given two to three years to live, but said chemotherapy could extend his life by five years.
The TikTok star created a GoFundMe to fund his treatment after claiming he was turned down because the University of Texas cancer center didn't accept his health insurance.
article continues below ad
Randy Gonzalez used Enkyboys' TikTok account to spread cancer awareness.
On Nov. 10, Gonzalez shared an optimistic message about his battle with cancer. "You have to be strong to fight cancer…and beat it. I want to prove this in another year or so," he said on TikTok.
A month later, on December 6, he provided another update on his illness. Surrounded by his family, the social media star explained that he hadn't posted often due to his illness.
"I have to change my chemotherapy because it doesn't work now," Gonzalez said. "But I'm happy to be back in Texas with my family."
This was the penultimate video posted on the Enkyboys TikTok account.
article continues below ad
Randy Gonzalez is survived by his wife Kimberly, two daughters, son Bryce from Enky Boys and NBC's sitcom Lopez vs. Lopez.